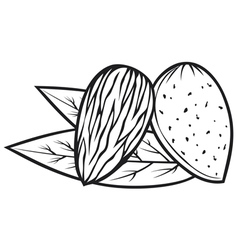 Almonds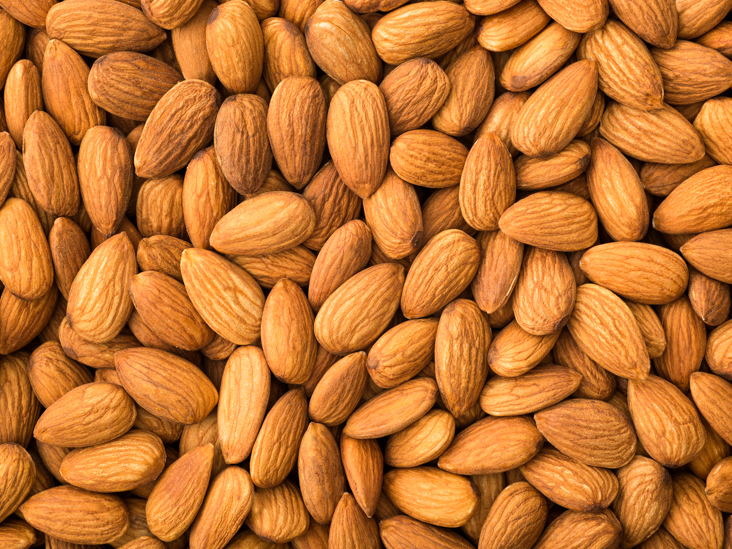 Almonds
Almonds are a source of vitamin E, copper, magnesium, and high-quality protein; they also contain high levels of healthy unsaturated fatty acids along with high levels of bioactive molecules (such as fiber, phytosterols, vitamins, other minerals, and antioxidants), which may help prevent cardiovascular disease.
Cashew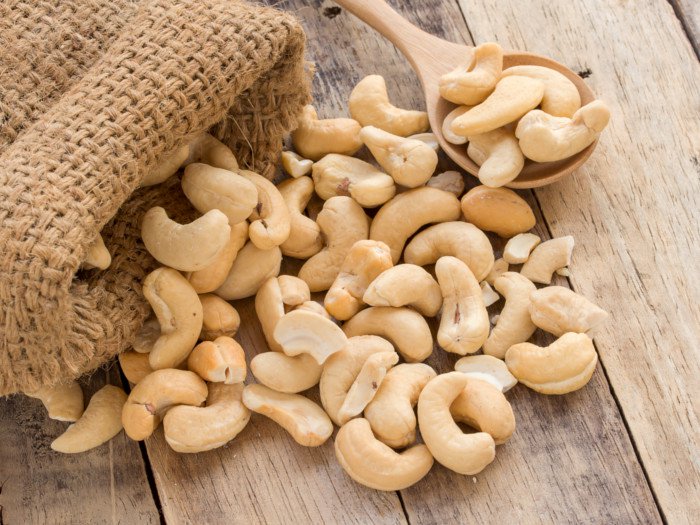 Cashew
The fat that they do contain is mostly (65 percent) derived from oleic acid, a monounsaturated oil with known benefits in protecting against heart disease and cancer. Although cashew nuts are lower in vitamin E and calcium than most nuts, they are a good source of protein, magnesium, potassium, iron, and zinc.
Walnuts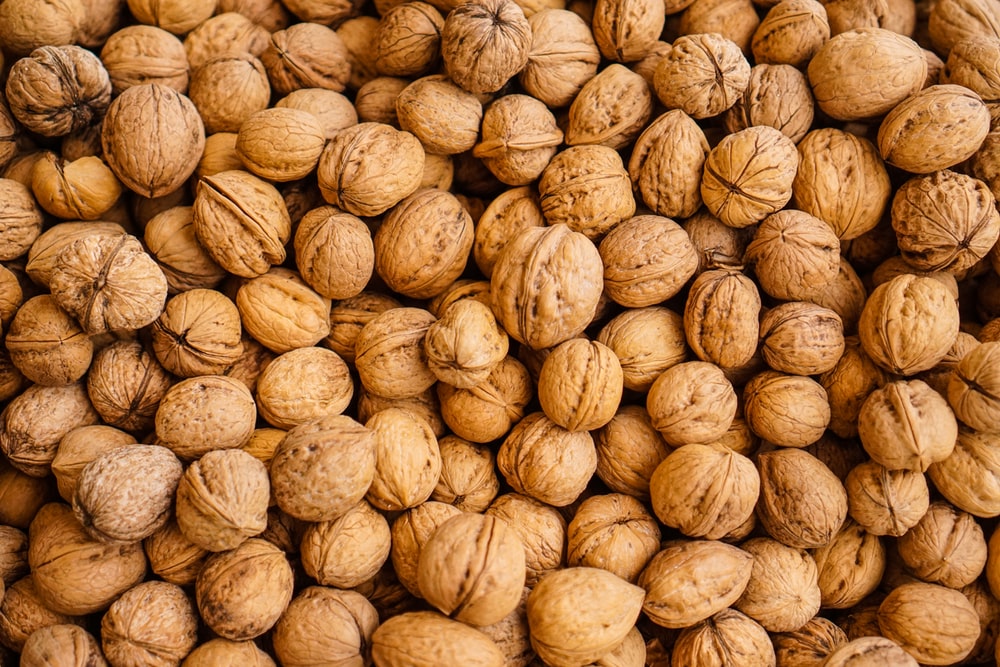 Walnuts
Like all nuts, walnuts contain good fats, such as monounsaturated and polyunsaturated fats (PUFAs), but they are also a valuable vegetarian source of the essential fatty acid omega-3. They also contain iron, selenium, calcium, zinc, vitamin E and some B vitamins.
Coriander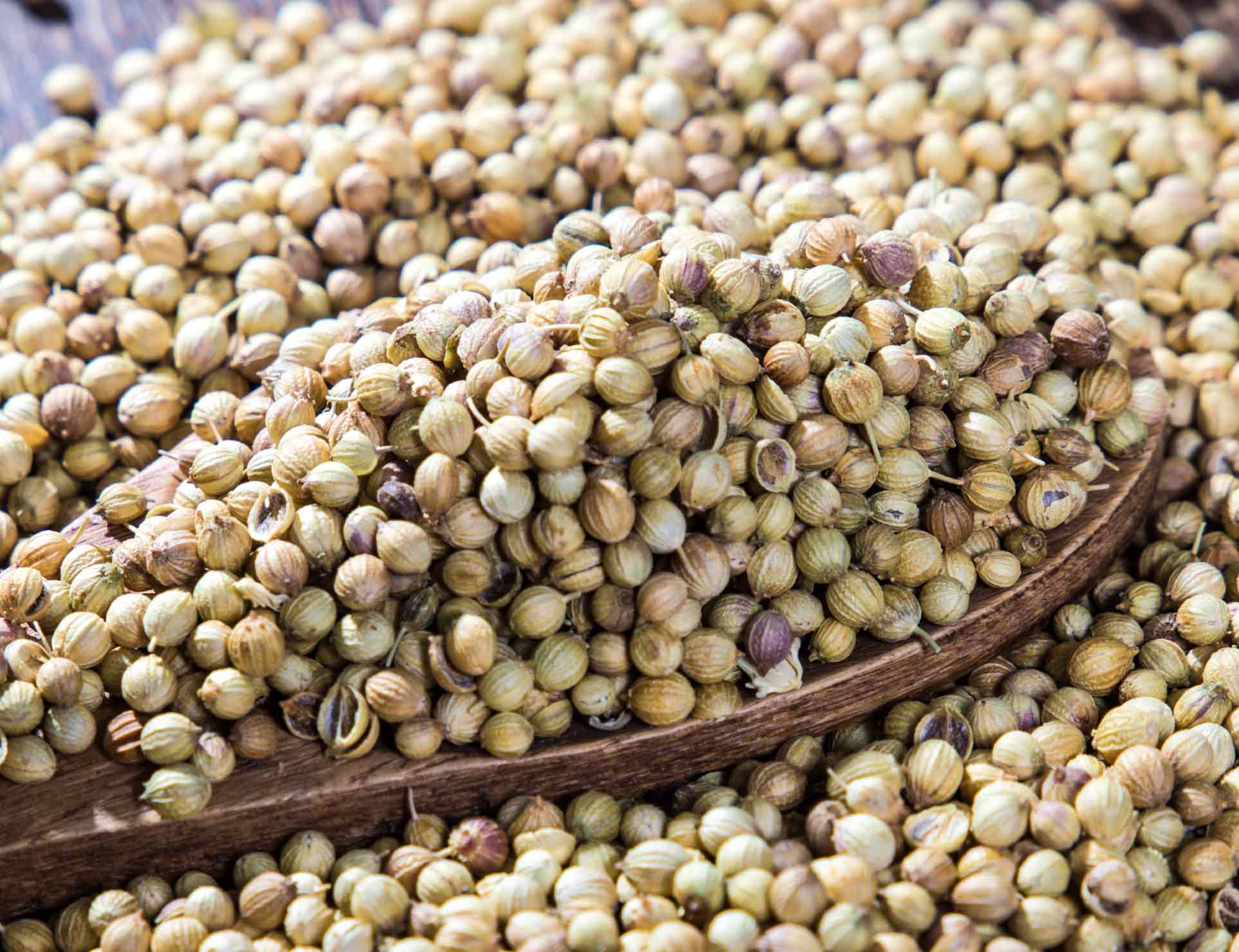 Coriander
Coriander seeds have numerous key vitamins like folic acid, vitamin A and beta-carotene, and most importantly, vitamin C. According to Madhavi Rathod of Vedic Healing, coriander leaves and seeds contain nearly 30% of the everyday suggested measure of vitamin C, which helps in curing cold and flu.
Black Pepper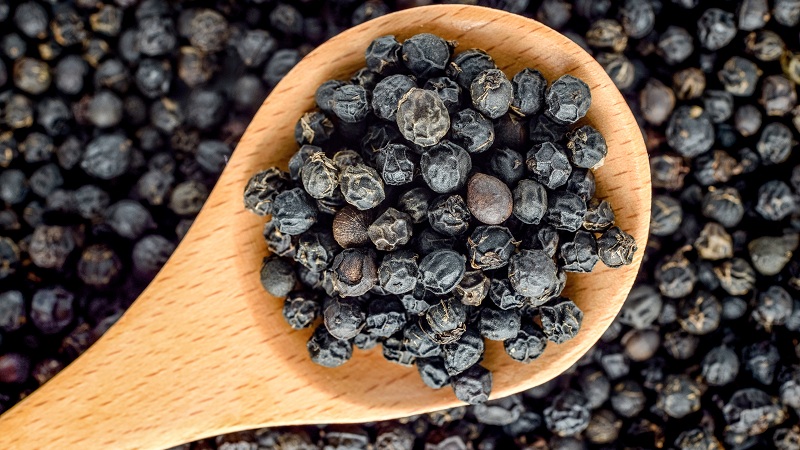 Black Pepper
Black pepper is an excellent source of manganese and vitamin K, a very good source of copper and dietary fiber, and a good source of iron, chromium and calcium.
CLOVES
CLOVES
The clove of commerce is the air-dried unopened flower bud obtained from evergreen medium sized tree. The tree grows to a height of 10-12 metres and start flowering in about 7 years. It continues to produce flower buds for 80 or more years. It is a valuable spice of the orient. Clove clusters are plucked by hand when the buds are fully developed with a pronounced pink flush and then dried over several days in the sun. Unopened flower buds, leaves and stalks yield essential oil.
ORIGIN AND DISTRIBUTION
The plant is indigenous to North Molucca Islands of Indonesia. It is also grown in Zanzibar, Madagascar, Malaysia, Sri Lanka and India. The tree prefers well drained rich soil with sufficient soil moisture throughout the year. High atmospheric temperature (25 to 35 degree C) with heavy sun light, good and well-distributed rainfall (above 150 cm) and high humidity (above 70%) are preferred.
Get
in touch
Have a product enquiry or a general question? We'd be glad to hear from you. Just use the form below or choose one of the alternative means of communication. We will get back to you as soon as we can.